---
Autumn 2015 – Evening Sermon Series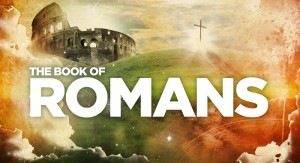 At the 630pm service we're going to be looking at the book of Romans, seeking to bring Paul's greatest letter to life, and to reflect on some of the amazing themes of chapters 1-7 of this amazing book.
The biblical book – and preaching on it – is not for the faint hearted! Augustine of Hippo, the great architect of Western Theology, was converted while reading Romans. Martin Luther's encounter with the text led to a personal revival and the beginnings of the European Reformation. And Martyn Lloyd-Jones refused to teach on Romans for decades until he had grappled with and understood chapter six.
As well as Romans, we're continuing our practice of having "Presence" on the second Sunday of every month, which gives the opportunity to share communion together. We're also hosting the New Wine Regional Celebration on 18th October, with guest speaker Nadine Parkinson from Tearfund / New Wine.
Recommended Posts
September 22, 2023
September 22, 2023
September 15, 2023