---
Did you try praying?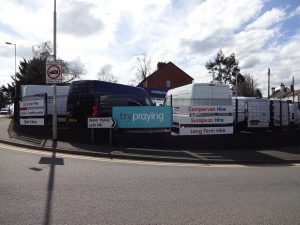 In April, all the churches of Shrewsbury joined to make an invitation to those who 'don't do church'! Trypraying suggested that anyone can pray, offering a booklet, a phone app, Facebook page and website to help those starting out.
With nearly 5000 booklets taken and a Facebook page 'reach' of 16,885 people over the four weeks, we think we struck a chord! Thousands more will have seen the ads on the buses and around town and perhaps visited the website or downloaded the app.
We have heard some lovely stories from people who tried praying – the youngest was 8 years old, the oldest was in her nineties. Once came from someone who had never prayed before (and now does); another from a man with a financial problem who said prayer helped. Another person took up the challenge ('try praying for a week and see what happens') and knew by the end of the week that there was something God wanted him to do.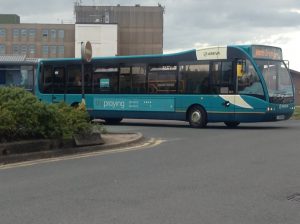 This autumn there will be some opportunities for people who are experimenting with prayer to meet other likeminded people. There will be meetings in pubs/ coffee shops, and in the woods! Look out for ads in the papers or go online. And if you have a group of friends and would like to host an informal event, do get in touch with the church office and we will do all we can to help.
Contact info: http://www.trypraying.org.uk/tryprayingshrewsbury
Facebook: tryprayingshrewsbury
For the phone app: www.trypraying.co.uk
For a booklet: visit a church or contact the church office: 01743 362399
Recommended Posts
September 22, 2023
September 22, 2023
September 15, 2023