---
Spring 2017 – God's amazing family

This spring we're going to be celebrating what it is to be part of God's amazing family.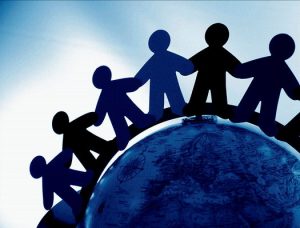 There are lots of images in the Bible as to what the Church is all about. One of my favourites is that of "family". There's a longing for community and a brokenness in society which gives us an amazing opportunity as church to "do family" really well. We are different people, but belong together. We live in a divided world, but are called to grow together. We all lives busy lives, but find joy when we serve together.
In our morning services we'll be looking through the book of Ephesians, Paul's letter written from prison to the church at Ephesus. There's an amazing mixture of deep teaching and practical outworking – the grace of God and our response – which we'll be exploring over January and February. And, as we study scripture once more, we'll be looking for opportunities to build family in the here-and-now, with opportunities to know each other more, to serve and bless one another, and to build up the family of God across our parish and beyond.
In our evening services we're going to continue that theme of "family" by looking at the Old Testament book of Genesis. Within the ups and downs of one particular family, we'll be reminded how God's blessing extends to all, and how in our human frailty of our earthly families we can discover and receive the grace of God as we more fully become part of God's heavenly family.
Download the Holy Trinity termcard
Download the CTK termcard
Recommended Posts
September 22, 2023
September 22, 2023
September 15, 2023