---
Gravetalk?
"I think I'd like that hymn at my funeral!" Grandma's voice suddenly seemed to pierce the air, as the
family sat playing Rummikub in front of Songs of Praise. 
No-one seemed to know what to say in response to this sudden intrusion into their game, and "Have another cup of tea, Grandma …" was all that anyone, discomforted by her remark, could offer.
What if Grandma really did want to talk about her funeral?  What if any of us wants to have that conversation that just doesn't feel very comfortable or appropriate over family tea?
On Thursday 27th February 6.00pm – 7.15pm we shall be holding Gravetalk in the Bradbury Hall, a tea party when talking about death, dying and funerals is just what we plan to do.  We shall drink tea (or coffee), eat cake and help each other to think about the inevitable, so that it becomes less daunting, less unmentionable – because it's natural and may turn out to be life-giving.
Would you like to come?  If so, please contact us.
Recommended Posts
February 23, 2022
April 03, 2019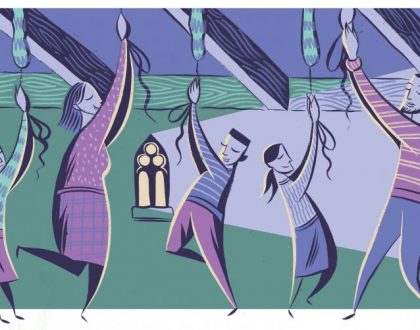 July 17, 2018