---
Hampers from Cafe Connect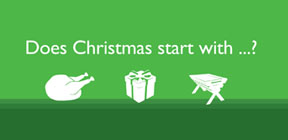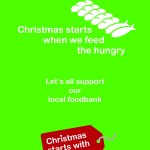 It's been a difficult year. We hear of all those who rely on Food Banks to provide basics for day to day living. How hard it must be to live in those circumstances.  And yet, generous folk donate willingly to help others out in their time of need.
Again this year, we have to say a huge thank you to all those who have provided hampers and parts of hampers for the clients of Shrewsbury Homes for All (SHA) via Café Connect.
We are told what a massive impact it makes to the Christmases of these folk and their families. They have only just to get by each week so the generous donations which give them some treats makes Christmas so much better. The customers and neighbours of the Café have really joined in and have made the difference, enabling us to reach the target of 66 hampers, a quarter of which were for families.
Isn't that what we are encouraged to be; culture changers? How wonderful to have others asking to join in with what we see God asking us to do? Why? Because they know that it feels the right thing to do and they want to be part of that. They may not know why and they may not understand why, but they do it, they become part of the change brought about by love and grace.
What about the volunteers at SHA? Does it make them think? O, I think so, they are delighted by our calls and our small partnership with them and our heart for their clients and they too 'join in'. It's great; and again, THANK YOU for your continued support and generosity.
These are little things that go unseen but make massive difference to those who receive. I think that sums up Café Connect. Quiet but persuasive culture changers and we are all in it together!!
Judith Drury CTK
Recommended Posts
December 07, 2023
December 07, 2023
December 05, 2023