---
Is there anyone you talk to about your relationship with God?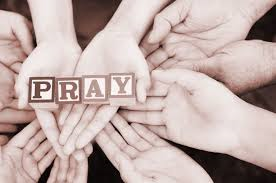 Charles Ruxton, one of the clergy here, is doing some research on "spiritual companionship", and the value of having other people around us to talk about our relationship with God. See below, and do please be in touch with him if you can help.
___________________________
REVIEW OF DIOCESAN PROVISION OF SPIRITUAL COMPANIONSHIP
Spiritual Companionship (also known as Spiritual Direction) is a confidential relationship which allows room to discern the presence of God in life's experiences. It is for anyone. It is well established in Lichfield Diocese, with over 60 active Companions trained and registered on a Diocesan list.
We want Spiritual Companionship to be available to all who want it, and for it to be as good as we can make it. In order to ensure this, we are carrying out a review of the training, work and support of Companions. Your comments will help with this, so please do answer the question below, and add any comments on the subject that you would like to.
Please send your response to Diocesan Spirituality Adviser, Charles Ruxton: Tel 01743 891636. Email charles.ruxton@trinitychurches.org . Your comments will be 'anonymised' and used in planning our future work.
The question is: Is there anyone to whom you go to talk about your relationship with God?
a.     If so, who (Spiritual Companion/Director, other – please describe); and can you say what you value in particular from this relationship?
b.    If not, would you value it? What would help you find someone?
If you would like to explore Spiritual Companionship, do contact your Area Coordinator Stephanie Fahie:  Tel:  01743 588307 or email steph.fahie@gmail.com
Recommended Posts
February 03, 2023
February 03, 2023
January 27, 2023