---
News roundup – w/b 7th September 2020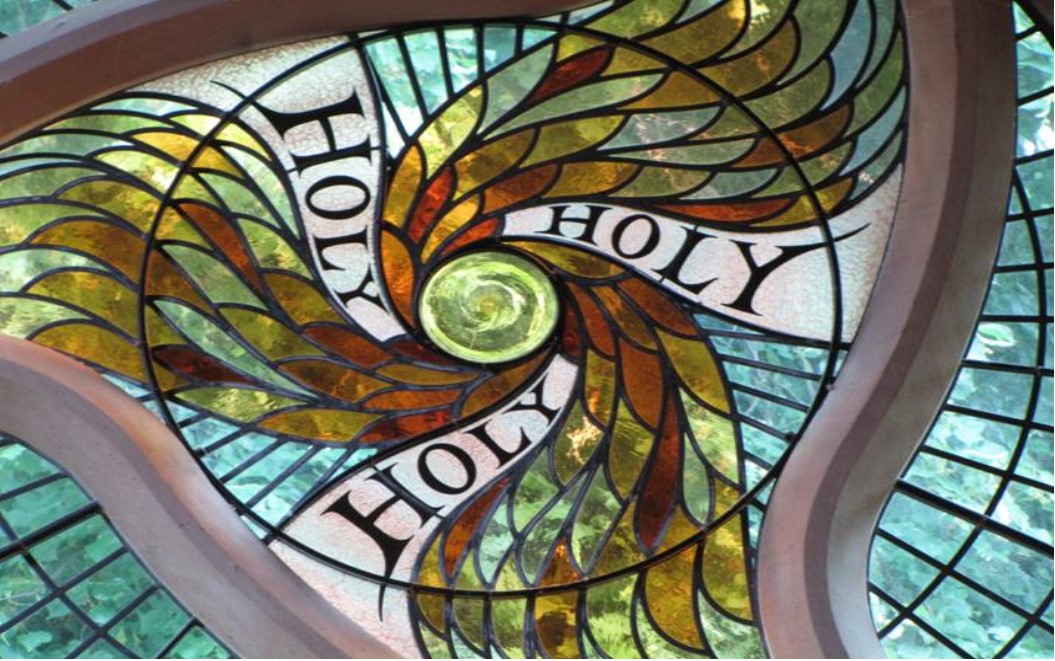 We are excited to have the opportunity to offer more 'in person' services at Trinity Churches, the very fact that we have to call them 'in person' services demonstrates just how much change we have seen in 2020.
This Sunday we will be celebrating Easter likes it's zero AD! As we take this whirlwind trip of what you might have missed out on these last months – the story of Good Friday through to Pentecost – we stop off at Easter Day and one of the most breath-taking moments in history. The resurrection of Jesus has been bringing dead things to life since the first century. Young people and children are welcome to come and join us in person and sit with existing bubbles or to tune in at home. We look forward to welcoming you all, whether 'in person' or online.
Craig Silcock, Youth & Young Adult Minister

We'd love to welcome you to Meole Brace Church on Sunday 13th September. The 9am is a service with a more traditional feel, and the new time of 11am is a service with a more contemporary feel. There will be "live" music at both services, and opportunities to worship, reflect on scripture, pray, and meet together. After the joys of outdoor learning yesterday this week children and young people stay in church for the service, and we'll be finding ways of including them fully along with their families.
To help with our planning we're asking you to let us know you're coming. You can do so by phoning the Church Office on 01743 362399, or easier by clicking below and doing so online. We really look forward to you being with us.
Of course, for those who are unable to get to church then church will come to them via the wonders of the internet! We'll be "going live" from 10.55am on Facebook Live, and very much look forward to you joining in for that. And in a similar way to people gathering outside church and chatting after the service, we'll be reintroducing online coffee after the 11am.
Let us know you're coming to 9am or 11am service
Join us online via Facebook for 11am
Our Sunday evening congregation returns 'in person' this week at 6.30pm. For the next couple of months at least we'll be meeting once a month at Meole Brace Church, and then the other Sundays we'll be meeting online via ZOOM. We're really looking forward to doing the "Mission Shaped Living" course together, and learning with each other what it is to live the sort of lives where our faith speaks out.
Coming along? Again, we'd love to know as part of our planning. So please tell us you'll be there…
Let us know you're coming to 630pm service
Pyjama Church continues, with its usual blend of music, craft, story and prayers. It has a new time of 6pm Sundays, and we're really looking forward to this continuing partnership between Meole Brace, St Georges Frankwell and Severn Loop. (And seeing Hannah Lins, Judith Clarkson, Fi Iddon and others work so brilliantly together.) You can watch it "live" – and catch up later – via our Facebook Page.
Pyjama Church – live on facebook
6 o'clock live continues these next weeks. At the moment we've been looking at The Beatitudes, and Jesus' teaching on what it means to be "blessed." A good number of people have found this a regular place to belong, and a rhythm of prayer in the midst of their days and weeks. Why not drop in and say "hi", or catch up online at a later stage.
Six o'clock live – live on facebook
And finally…
We know how hard it is to be thinking about next summer. But we'd love to encourage you to consider booking for New Wine United 2021, and join a number from us from across the parish who are going. Generally speaking we go to week B, which is Friday 30th July to Wednesday 4th August. There's an "early bird" offer till the end of September. Interested? Go to their website at https://www.new-wine.org/events, or chat to Fi Iddon for more details.
Recommended Posts
February 23, 2022
January 13, 2021
January 01, 2021