---
North Africa trip

We are exploring the idea of having a trip to North Africa to go and visit our friends there. For a group to go together the dates are currently relatively flexible, perhaps late April 2017, more likely September / October 2017.
Learn about a new culture only four hours from home but so different to our own. Pray. Trek. Meet people and discover at first hand what life in North Africa is like. This feels a really exciting opportunity, and would be open to everyone of any age and experience.
---
PROPOSED ITINERARY
Day 1. Arrive, transfer up to the Welcome centre, settle in. (all depends on flight times as they normally arrive afternoon/ evening.) Introductions.
Day 2. Culture session. Explore our town with language and culture game. Walk up to the olive grove,(20 Min walk) where there is a great view point. We will sit up there and have a talk on local culture and religion and pray for the town and the time here. In the evening time for praise and worship
Day 3. Contemplation/ prayer time listening to God for this place. (either in the welcome centre or on hillside depending on what people prefer) Visiting potter friends in town, depending on size of group this will either be done as one large group or several smaller ones. Learn how pots are made, about peoples livelihood here and have a go making your own tagine! Preparation for village trip.
Day 4-6. Village trekking trip: 2 nights 3 days we will head up into the mountains the goal of this time will be to see what we are involved in here to have opportunity to share and experience village life. On this trip we will be trekking between the villages so get to experience the beautiful countryside. We will also spend time en route praying for those we are meeting. We will have vehicle support so will not need to carry massive bags. Also this means if anyone is unable to walk they don't miss out as can go to the villages in the car.
Day 6. Return to welcome centre, shower! (possible visit to hamam if anyone wants) debrief from time in mountains
Day 7. Options for Wilderness contemplation day / city day / Day hike / swimming pool day depending on what group want! This could also be a travel day.
Day 8 fly
---
Dates. To be arranged. We may be too late for the provisional 22nd – 29th April 2017, perhaps September / October 2017 if there is sufficient interest. This is a sat to Fri/ Sat trip just outside of school holidays.
Price. Approximately 365 Euros per person. This includes all meals accommodation and transport in country, it doesn't include flights, personal insurance or spending money. It also doesn't include last day activities, depending on what people choose. .
Discount. There is a 30% discount for the welcome centre cost for anybody in full time Christian ministry so the cost of the whole trip would become 290 Euros.
Insurance. It is a legal requirement for everyone coming here to have travel insurance that includes medical repatriation this is available from most providers.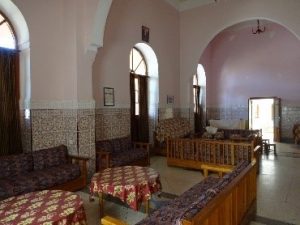 Health. Although our town has a small hospital it is recommended for most medical emergency that you go to a private clinic in a larger city (1 hour away) because of this if anyone wishing to come on the trip has a serious or chronic medical condition It would be good if you get in touch before booking so we can have a chat about implications of this. (It doesn't necessarily mean you can't come )
Flights. It is up to you as a group to book your own flights, we tend to fly Easyjet. A similar week outside of holidays in Feb sat to sat is £89 return it may be slightly more expensive in April probably around £100 rt.
Accommodation. For most of the trip you will be staying in the beautiful Welcome centre. Comfortable beds, proper toilets, hot showers and amazing food. For 2 nights we will be staying in villages this will be more of a camping indoors experience but the food will still be great!
---
Still interested? The best person to talk to would be Helen at Church. Or contact the Church Office on 01743 362399, info@trinitychurches.org.  To make the trip possible we'd be looking for confirmed interest from a reasonable size of group, and for people within that group to take some of the role of helping to organise some of the practical aspects of the trip.
Recommended Posts
June 09, 2023
May 26, 2023
May 26, 2023