---
Pokémon Go! to Holy Trinity Meole Brace

We are welcoming all Pokémon Go players here at Trinity Churches.
The mobile game which has become a global phenomenon has now been released in the UK and it's expected to be extremely popular over here.
The main aim of the game is to catch pokémon, and the software of the game uses a smartphone's GPS location and real-world maps to track players as they move around.  The game provides an augmented reality experience, using the smartphone's camera to provide a live view of the world, with Pokemon superimposed.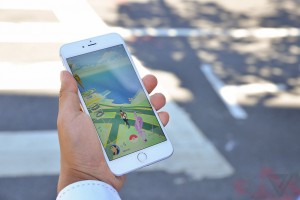 Players can visit Pokestops – typically landmarks or buildings – and collect free items in the game. Any creatures caught can be used in battle against other players at Pokemon gyms – also real-world landmarks.
And this is where it gets relevant for us here at Trinity Churches because Holy Trinity Meole Brace is a PokéGym! This means that Pokémon Go is therefore giving us (and many churches across the country) a great opportunity to meet people from their area who might not normally come to church. We have already seen several Pokémon Go players around the local area and we expect that number to rise as the game becomes more popular.
Whether you are a member of our congregation, a local resident or someone who has walked a long way to catch pokémon you are welcome here at Holy Trinity Meole Brace. If you are visiting during the day, why not come to the Trinity Centre and say hello? Our Vicar Phil is in much need of some guidance with how to use the game!
Recommended Posts
July 29, 2021
July 27, 2021
July 23, 2021