---
'Remembrance 100'
On Sunday, 4th August 1918, four years after the declaration of World War One, King George V and Queen Mary joined members of the House of Commons and the House of Lords for a special service at the Church of Saint Margaret, in Westminster. The King had asked that 4 August 1918 should be observed as a National Day of Prayer – and 100 days later the war ended!
On Saturday 4th August 2018 churches around the country, and across the spectrum of denominations, start 100 days of prayer, peace and reconciliation. It has been called 'Remembrance 100'.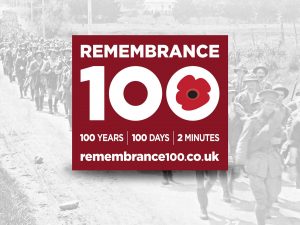 Pick up a leaflet with more information at the back of church and keep an eye out for our larger scale remembrance service we'll be doing as part of 'Remembrance 100' for Sunday 11th November 2018.
Recommended Posts
September 22, 2023
September 22, 2023
September 15, 2023