---
Resources from The Dark Night of the Shed

Saturday saw just under one hundred men from Shropshire churches get together with author Nick Page for the "Dark night of the shed" day conference.
The day started  with bacon butties, before some welcomes, worship and introductions from the front. Bishop Mark Rylands joined Nick Page in reminiscing on their garden sheds, with the questions "what is in your shed that you wouldn't want anyone to know about" and "what one thing would you do to improve your shed." Sky TV to watch the cricket, and a micro brewery, featured in the answers….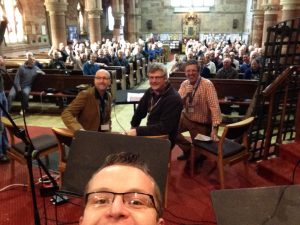 Nick spoke in both morning sessions, firstly talking about the stories which shape our lives, and the false gods which promise much but deliver little. The second session looked at what new story might define our lives. "A new story is always possible" he reminded us, where we take off our masks and find a fullness of life in following Jesus.
The afternoon saw a couple of short seminars, some brief concluding words from Nick, and opportunity to be prayed for. We're not suggesting that prayerful anointing with "3 in 1 motor oil" is going to become the next-best-thing in churches, but it provided a fitting tribute for a group of men wanting to say "yes" to journeying on with God.
Our huge thanks to the organising team, those behind the scenes, and to everyone for coming. Watch this space for what happens next…
---
More resources?
You can listen to the two main sessions again online:
The gods that failed
A new story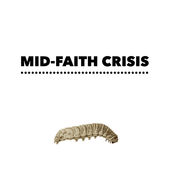 Nick's "mid faith crisis" podcast (three sessions so far) is available here, or via iTunes podcast here. Taking things on from the day, other resources you might want to look at the series of videos from "Ed's story", the video we used during the second session:
Recommended Posts
September 22, 2023
September 22, 2023
September 15, 2023