---
Spring 2015 Preaching across the Parish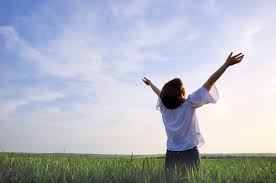 Resolutions, diaries, and diets… The New Year brings new opportunities in many areas of life! As January begins we're going to be picking up where the Christmas story ends, and be focusing on what it means to be "living for Jesus" as disciples of Christ.
At Holy Trinity in the morning services we're going to be looking at the life of worship, as we walk alongside different people from scripture who encountered God. As Augustine wrote "You have made us for yourself and our heart is restless till it finds its rest in you." For Augustine to be a human is to long for God – a longing fulfilled only in the act of worshipping God. We are to love God with heart, mind, soul and strength, and both corporately and individually to be those who are transformed by a life of authentic worship.
At Christ the King in the mornings we are going to be following a 4 week series called 'The God of scandalous grace' in which we will be challenged to live as 'ordinary radicals'! The Bible reveals God as the One who pours out His grace outrageously and scandalously on the undeserving and the outcast – so we too are called to live in a way that reflects this new life as disciples of Christ. We will look at four Bible passages that encourage us out of our comfort zones into a new sphere of grace, love and compassion for those on the margins of faith.
At Holy Trinity in the evenings we'll be following a series called 'Kingdom values, kingdom living' where we shall look at some thought-provoking passages from Luke 12-14 where Jesus speaks about what it means to live as part of God's Upside-down kingdom – a kingdom which has such different values to the values of the world around us. We'll be looking at five different challenges, including what it means to be rich towards God, the cost of following Jesus and God's heart and invitation for the least, the last and the lost and consider what it means for us to live these values out today in our everyday lives and in our church.
Recommended Posts
November 23, 2023
November 23, 2023
November 23, 2023