---
Spring 2018 Sunday services
As the new year of 2018 begins we're really excited about all that's coming up on Sundays in spring 2018.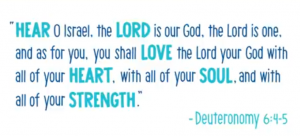 In the morning services in January and the first part of February we're going to be looking at what we're calling "The Jesus Creed", and what is might mean to "love the Lord your God with all your heart, soul and strength." Each week we'll be exploring these well known words from Deuteronomy, as well as spoken by Jesus, and taking practical steps in our discipleship today.
---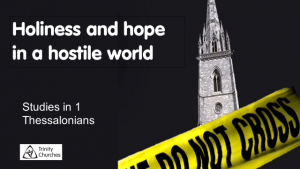 Meanwhile the evenings we'll be using some excellent material from LICC called "Holiness and Hope", some immensely down-to-earth and challenging teaching based on the book of 1 Thessalonians. Punching well above its weight, 1 Thessalonians gives us: a model to follow, in Paul's own commitment and service to the people of God; a vision for the church, in the call to live distinctively in everyday life; and a reaffirmation of our faith, in the foundational truths of the gospel of Christ crucified, risen, and coming again.
---
Lent kicks off on Valentines day, and so in the morning services we're going to be taking a journey through "The Lord's Prayer." Each week, in the sermon and the service as a whole, we'll be exploring some of the big themes of the Lord's prayer like adoration, confession and intercession. Along the way we'll cover some of the big questions like how to persevere, how to cope with disappointment, and how prayer might more fully become a two-way conversation of listening and speaking.
---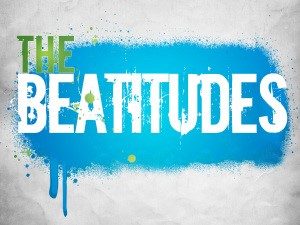 Meanwhile in the evenings we return to the amazing words of Jesus in the Beatitudes in a series called "Beautiful Attitudes."  Each week we'll also be finding out about someone who has embodied each of these Jesus characteristics.
---
Find out more below.
The Jesus Creed
Holiness and Hope
The Journey of Prayer
Beautiful Attitudes
Recommended Posts
September 22, 2023
September 22, 2023
September 15, 2023