---
Summer 2016 – Sunday services and preaching

As our new termcards for the summer term come out, here's a sneak preview to what we're going to be looking at on Sundays across Trinity Churches.
May to July in the mornings – Amazed?
Starting on May 1st, through to July 10th, we're going to be 'fixing our eyes on Jesus' by looking together at some passages in Luke that speak of how people were AMAZED by Him in different contexts. Starting with the boy Jesus in the temple, and how he amazed those who listened to his wise answers to deep questions of faith, and travelling with Jesus as he amazes people by his healings and by his teaching, to the point where those who have watched and listened declare that He is God…come with us on a journey that will help you where you are with Jesus and to help you be a more effective disciple of the amazing Jesus on your frontlines today.
---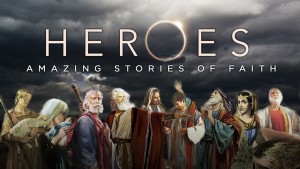 July and August in the mornings – Heroes?
We'll be spending the summer Sundays looking at heroes of faith, some of those men and women in the Old Testament who stepped up and stepped out for God. From hiding babies to building arks, from sheltering spies to living with pain, these people didn't have all the answers, and weren't necessarily the sort of people who always look like they've just walked out of a stained glass window. But – when the moment came – they said "yes" to the things of God.
---
May to July in the evenings – Daniel: Faith under fire
From Sunday 1st May in the evening congregation we're going to be looking at the book of Daniel. Living in Babylon and facing all sorts of pressures without and within, Daniel invites us to a faith which perseveres, and a lifestyle which is distinctive. When put to the test will you remain loyal to God and his people? When a long way from home – spiritually – will you keep looking to the things of God? These questions which Daniel wrestled with seem amazingly pertinent today.
---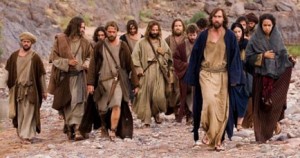 July and August in the evenings – Just like Jesus 
Remember the wristband craze WWJD? What would Jesus do? Whether you loved them or loathed them, they at least raised an interesting question. What does it look like to live like Jesus? How – in our daily lives – can we be Christlike? We'll be spending some time in Mark's gospel, and looking at a few of the different ways in which our lives can become more like Jesus' life. This is the heart of discipleship.
Recommended Posts
June 18, 2021
June 17, 2021
June 11, 2021