---
Summer 2017 at Trinity Churches – Termcards and sermon series
We're really looking forward to the next few months in the life of the Church. Of course there's so much more to life than Sundays, but here's a reminder of of what we're going to be exploring together in our Sunday services…
May and early June – THY KINGDOM COME
Morning Services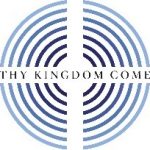 The period between Pentecost and Ascension marks an amazing opportunity for churches across the UK, following the Archbishops' call to pray from 25th May to 4th June. As families, as churches, in communities and as individuals, there's a call to be living and praying that most central of Jesus' prayers, "thy kingdom come."
In the mornings we're going to be looking at some of the stories and parables Jesus told about the coming of the kingdom of God. In Matthew 13 Jesus describes the kingdom of heaven being like a mustard seed or a grain of yeast, or like a farmer sowing seeds into a field, or like a merchant who finds the most amazing pearl.
I hope that for each of these we'll be able to get into this one chapter of Matthew's gospel, and explore what life in the kingdom of God might look like. How do we pray "thy kingdom come"? How do we live this?
There are also two special Sundays over this period. On Sunday 14th May Bishop Michael, the new Bishop of Lichfield, will be speaking at the 9am and 1045 at Holy Trinity – we'll be inviting friends from CTK to join in one of these services. Then on Sunday 11th June we're hosting a parish-wide summer celebration, with family orchestra, choir, BBQ, with former vicar Kevin Roberts as guest speaker.
Evening Services
We'll be continuing our practice of having "Presence" on the first Sunday of each month, and in both May and June will be continuing the theme of "Thy Kingdom Come", with opportunities to be praying and getting involved in the national initiative of prayer.
As part of "Thy Kingdom come" Phil Cansdale will be doing a series of three sermons on one of his favourite books of the Bible, Esther. As we look at three of the core characters in the book – King Xerxes, Queen Esther, and Haman – what might we learn about discipleship, and being those who are more fully living the "life of God's kingdom" in the midst of a hostile kingdom. If you don't usually come along to the evening service why not come along for these three in a row, or catch up online if you can't get there.
Finally 11th June – after the summer celebration in the morning – we've got guest speaker Dai Woolridge from the Bible Society with us, with his usual mix of "spoken word" performance and news of the Bible Society's work from across the world.
June and July – Whole-life worship
The last few years have seen us on a journey as a parish with the LICC "whole-life discipleship" material. This summer sees the next instalment of that material, thinking about how our gathered worship shapes us as disciples of Christ. This comes from a deep conviction that our patterns of worship together on Sunday can profoundly re-shape us to live as disciples of Jesus, Monday to Saturday. Worship is more than just music – it's a lifestyle.
We're going to be using the material morning and evening services, whilst recognising that there are different styles and dynamics at each of the five congregations who make up our Sunday worship.
There are also five excellent small group resources which we would very strongly recommend.
July and August – Summer Sundays
As the pace of life – and many people's weekly patterns of worship – changes over the summer, we're going to be looking at two different series.
Morning Services – Seven words
Based on a series by John Ortberg, this is a series looking at "one word responses" to God. No. Yes. Sorry. Enough. Thanks. Help. Wow. These aren't designed to be "yet another set of rules to learn", but a way of talking about whole-life discipleship in a way which we hope is engaging, practical and biblical.
There are small group resources written for John Ortberg's church if small groups or individuals wanted to follow…
Evening Services – Major stuff from the minor prophets

In the evenings we're going to be taking a walk through the minor prophets, and reflecting on some of the big themes we find in the Old Testament.
The minor prophets may feel rather daunting – they are some of the least read books in the bible and dig deeply and often painfully into Israel's rocky relationship with Yahweh God. Yet in so many ways, they ask exactly the same questions we do. 'Why does God allow suffering?', 'How do God's wrath and mercy coexist?' Historically, too they can help us to understand the journey of the Hebrew people and their relationship with God – the stories and prophecies Jesus knew and inhabited.
Things to think about when preaching on – and reading – minor prophets:
·         Context is key – where in relation to the exile, rebuilding temple, king on the  throne etc is it set. What was going on for the people of God at the time.
·         Ignore chapter and verse- read the book as a whole – the chapters and verses are useful for finding passages but can confuse things!
·         What is the scripture saying to us today? Be careful, not all prophecies about Jesus!
Recommended Posts
December 07, 2023
December 07, 2023
December 05, 2023