---
The curate takes up the challenge of the Mary Jones Walk!

After being set the challenge by Dai Wooldridge on his recent visit to Trinity Churches, Dave Bruce is going to be walking the Mary Jones walk on Friday 17th & Saturday 18th July to raise money for the Bible Society. 
The 28 mile walk from Llanfihangel-y-Pennant to Bala, traces the path that the 15 year old Mary Jones took in 1800 in order to purchase her very own Bible from Thomas Charles.  She saved 17 shillings over six years and then walked all Saturday night in bare feet to arrive in Bala for communion on Sunday morning! Dave's not going to walk in bare feet but he will hopefully make it back to Shrewsbury for communion on Sunday morning!
If you would like to sponsor Dave then click here to go to his fundraising page.
The money will particularly be going to the Bible Society's 'Bibles for Alpha' program where Bibles are funded for people overseas who become Christians through the Alpha course overseas, but can't afford a Bible of their own. Click here for more details.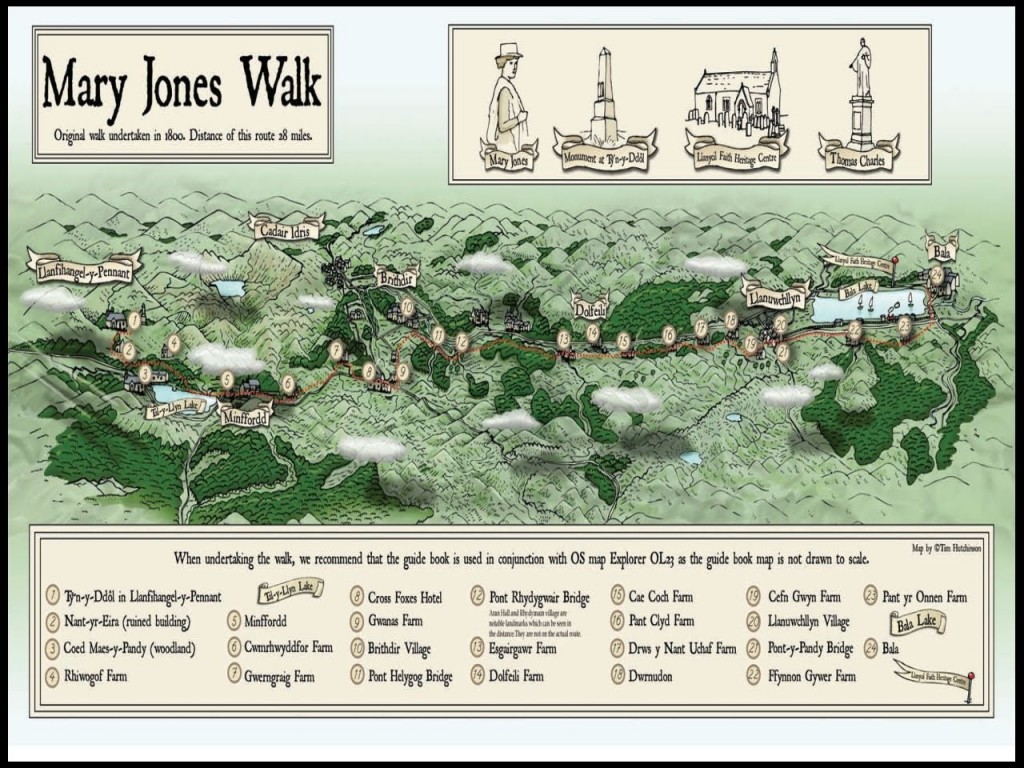 Recommended Posts
September 22, 2023
September 22, 2023
September 15, 2023