---
The Moroccan Adventure Awaits!!
The young people and adults are getting very excited as their Amazing Moroccan Adventure is now less than a month away! They are looking forward to a real cultural experience, spending time in the villages at the foothills of the Atlas Mountains where they will be tasting local food, sharing games and activities with the local Berber children, learning a bit of language and getting a flavour of a completely different way of life.
They would like to thank all those who generously sponsored them on their 3 peak challenge in January. Over £300 was raised! The team climbed 3 hills in Shropshire: Ragleth, Caradoc and the Lawley. Hopefully the weather will be better for their trekking in the mountains this time. A snowy path was one of the obstacles the team faced climbing in Shropshire. So bring on the sunshine!!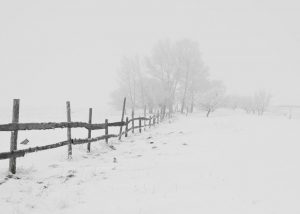 The money the team raised will go towards providing extra gifts to take to the families there, craft materials and games that can be played regardless of language barriers. Please hold the team in your prayers as they prepare to leave – that good relationships would be built and that they would be used to bless the local communities they meet.
Keep an eye out for news of their trip later in the year!
Recommended Posts
February 23, 2022
February 19, 2020
January 31, 2020