---
"The Real Christmas Number One?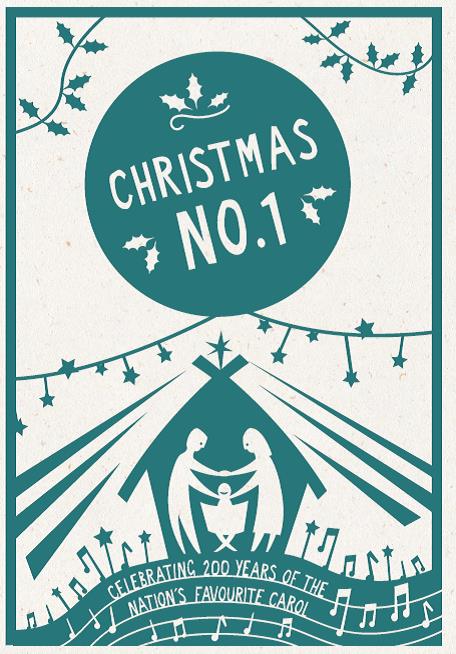 I love singing Christmas carols more than most… call it an occupational hazard. I reckon by the end of December I'll challenge anyone you like to a game of "Name that carol" and I'd probably win.
I wonder what your favourite carol is? We all have our own Christmas number one? Take the carol "Silent Night", which is consistently voted number one in Christmas carol charts. This year it is two hundred years since the carol was first written by Joseph Mohr, but it remains as popular as ever.
"All is calm"?
A friend of mine once said to me "You can tell this carol is written by a bloke, a woman would never write about a baby being born being silent." For many of us Christmas – the run-up and the festivities themselves – is far from silent! Personally I love the hustle and bustle, the busyness and the getting ready.  But maybe for us we might find that moment of calm and quiet this Christmas too?
I love how Julian Barnes, the writer puts it. "I don't believe in God, but I miss him." Maybe that's how you feel? If Christmas means anything at all it means this, that the God you don't believe in believes in you. And yes, he misses you too. Why not take a step towards him this Christmas?
"Heavenly hosts?"
The carol also speaks of "heavenly hosts singing Alleluia." Here is some good news, which if we're honest at the end of 2016 many of us are looking out for. Each and every Christmas we receive gifts that we don't really need, but God offers us gifts we cannot do without. Faith amidst our doubts. Love in the midst of fear. Peace where there are broken friendships. Grace when we suffer. Hope where we despair.
This Christmas come and discover what Mary was told, what the angels sang about, what the shepherds saw, what the wise men travelled for. Come and hear for yourself, and join in with others, this good news of Christmas.
"Jesus Lord.."?
The carol finishes with the simple line "Jesus, Lord, at thy birth…" I wonder whether we might be saying that for ourselves this Christmas and into the new year of 2017? To take a first faltering step towards faith? To take a more definite step into faith? To take "one more step" along the road of faith, renewing our faith and restoring our love? As your local church we'd love to be here for you, and to support you as you do this. Come and do Alpha in Spring 2017 and check out faith for yourself. Life with God can be an amazing adventure. Join in.
Love Christmas? The story of Jesus – his birth, life, death and resurrection, continues to be good news today. We'd love you to come and join us over Christmas and hear it again for yourself.
Phil Cansdale, Vicar of Trinity Churches
Recommended Posts
February 23, 2022
December 27, 2020
December 15, 2020