---
Transforming Work – a Spring 2017 course

This Spring we're offering a great opportunity to grow in discipleship and deepen our faith. Using the latest LICC resource "Transforming Work", this is part of our commitment to helping everyone to "live for Jesus" everyday, everywhere and in everything.
Transforming Work is an innovative, liberating resource for Christians in the workplace – whether you've been working for one year or forty years – offering a distinctive blend of ingredients. It brings together a group of like-hearted people for eight sessions over a year, creating space between gatherings to reflect, to try things out, and to pray… and leaving time for seeds to grow, discoveries to be made, change to happen and for God to do what only he can do.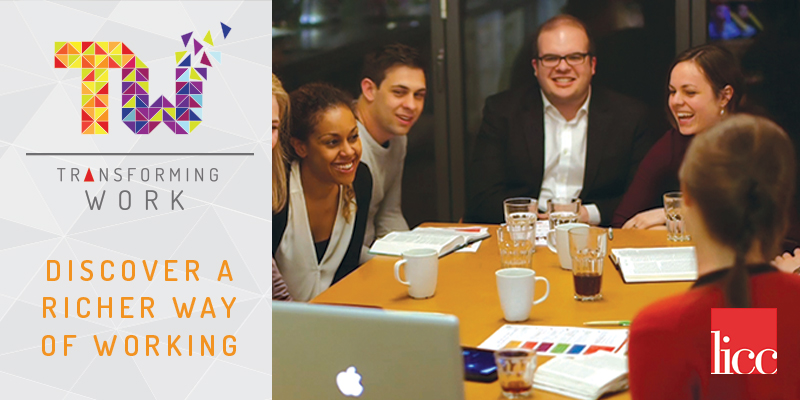 Our course begins on Wednesday 18th January 2017, 730pm at the Trinity Centre. It will be hosted by Fi Iddon, Claire Probert and Chris Haigh, each bringing with them experience of different work contexts and stages of life. Sessions include key questions like "Why does work matter?", "How can I do good work?", "How can I improve my relationships at work" and " How can I tackle workplace issues with Biblical principles?" Each session will feature DVD clips, opportunities to get into the Bible, and chances to talk  and pray together. Between sessions – and longer term – there is also a downloadable app to help participants dig deeper.
Recommended Posts
December 07, 2023
December 07, 2023
December 05, 2023