---
Trinity Centre Tenth Anniversary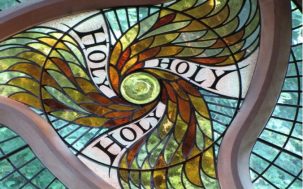 It's now ten years since the Trinity Centre first opened in Meole Brace. That's a story of perseverance, teamwork and a few miracles along the way! Over the last decade we've loved being a place of inspirational meetings, beautiful celebrations and exceptional value. From toddler groups to community events, from business conferences to wedding receptions, from art classes to language learning, it's been quite a journey thus far. Thank you so much for being part of that with us.
We reckon that ten years is a great excuse for a party… or, even better, a weekend of celebrations. You can find out more about the four events below. Come and join us, and join in. It would be really helpful to know if you're coming to the Friday late afternoon event, and you can RSVP by clicking below. The same goes for the Sunday afternoon kids event, so that if nothing else we'll know how much jelly and ice-cream to buy!
As we celebrate a decade together, we wanted to remind people of three new features for the Trinity Centre in 2018:
Partners in hospitality. We're now working very closely with Jenny's Catering, our preferred food provider. They are a family-run business in Shrewsbury, and have a great reputation across Shropshire for using locally sourced fresh produce and providing excellent service. They will be on hand at our event on Friday 20th – complete with some edible blessings – if you'd like to find out how they can help resource your next event at the Trinity Centre.
Outstanding visuals. We've recently installed an outstanding projection system in Holy Trinity Church itself, offering state-of-the-art display facilities, fully integrated video and powerpoint, and abilities for live-streaming and recording etc. If you're looking for a larger venue in an inspirational building with the very best of audio-visual facilities, do give us a go. Again, we'll gladly be showing off these facilities at our birthday event.
Bespoke event planning. We've a wealth of experience in helping you to host an event, so that when your guests or clients arrive you have time and energy to focus on them, rather than lots of organising behind the scenes. Looking for support in setting up? Parking stewards? Full take-down? Our team of Welcome Assistants are here to support you every step of the way. Be in touch with Helen Hinton, Trinity Centre Manager, who can talk you through lots of different options.
People often remark how "The Trinity Centre looks like it's always been here", which isn't bad for a building only ten years old. However we are hoping to build on this first decade, and to be writing some new chapters in our story together. Thank you again for being part of the first ten years with us, and we look forward to working with you into the future.
Recommended Posts
February 23, 2022
April 03, 2019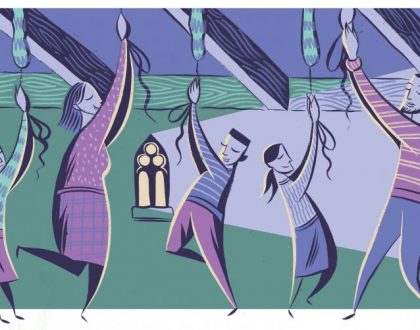 July 17, 2018