---
Trinity Kids go to North Africa
January 31, 2020
Guest blog by our Children's Minister Judith Clarkson.
We are very excited to announce that we are taking another group from Trinity Kids to stay with Helen and Mark in North Africa. The trip will take place in October half term and we have 6 children from Trinity Kids coming with us. The trip will include trekking in the mountains where we will be staying with families in their village homes to experience a very different culture, doing a bit of work in the school, hearing (and trying) a different language and many other things.
Food is an important part of the culture there – as you can see from last year's picture. The children will also learn how to cook a tagine dish.
The cost of this trip is quite expensive and, as we did last year, to help offset the cost we will be doing a sponsored walk, led by Marc on Saturday 14th March. We would be very grateful if you could support us. The walk is really important. It will be a time when Marc and the group get to know each other. It helps us know how well the group will walk and what they are capable of.
And we will be raising money which will enable us to do some extra things for example take out gifts for the families, take crafts and games to play with the children, provide some first aid equipment that is unavailable where we are going – and there will be the odd treat for us as well. Last time we were able to have some beautiful henna painting done and delicious ice cream as we explored the busy souks in Marrakech.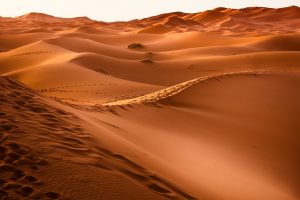 Our last trip was most successful and the group we took will have lasting memories of a completely different way of life, the unbelievable hospitality from families who have so little for themselves and the stunning scenery in the Atlas Mountains. And of course a greater awareness of the work Helen and Mark do and the relationships they have built up in their immediate community and in the mountain villages.
Thank you in advance and if you would like to know more about our trip, either what we are doing or further ways you can help support us then please do have a word with Simon Iddon or Judith Clarkson.
Please be praying for God's provision for the mission trip and that the group will grow in faith, hope, and love to demonstrate to the community that they will be part of while in North Africa.
Recommended Posts
February 23, 2022
February 19, 2020
February 22, 2019