---
We are recruiting in the Church Office
We are currently advertising for two roles as part of our staff team. These roles are core elements of our Church Office team, working alongside others in resourcing and equipping God's people in our calling as a parish to "live for Jesus, love one another and set a table for the world."
These two roles are advertised separately, but for the right person may be combined into a twenty hours a week role.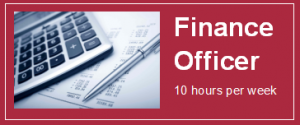 ---
Firstly a Finance Officer, ten hours a week. This role will be working with others to ensure good stewardship of the church's finances, recording and monitoring all financial transactions and actively managing the church's day-to-day finances. We're looking for someone with experience of basic accounting systems, a keen eye for detail, and able to work within the busy environment of the Church Office.
---
Secondly an Administrative Assistant, ten hours a week. This role will be supporting the smooth operation of church administration and office routines, making sure that services are prepared, along with the regular rhythm of weekly and monthly communications. We're looking for someone with good computer experience, the ability to process and design a wide range of documents, and the capacity to work within the Church Office team.
---
To take things further please click here for the job descriptions and application forms. The deadline for applications is Thursday 30th June, with interviews at Holy Trinity soon after that at an agreed time.
If you'd like to find out more or talk informally please contact Isabel Willerton (Church Office Manager) or William Small (Operations Manager), on 01743 362399, or email info@trinitychurches.org
Recommended Posts
July 13, 2020
June 07, 2020
May 21, 2020