---
Welcome to Gordon Lamb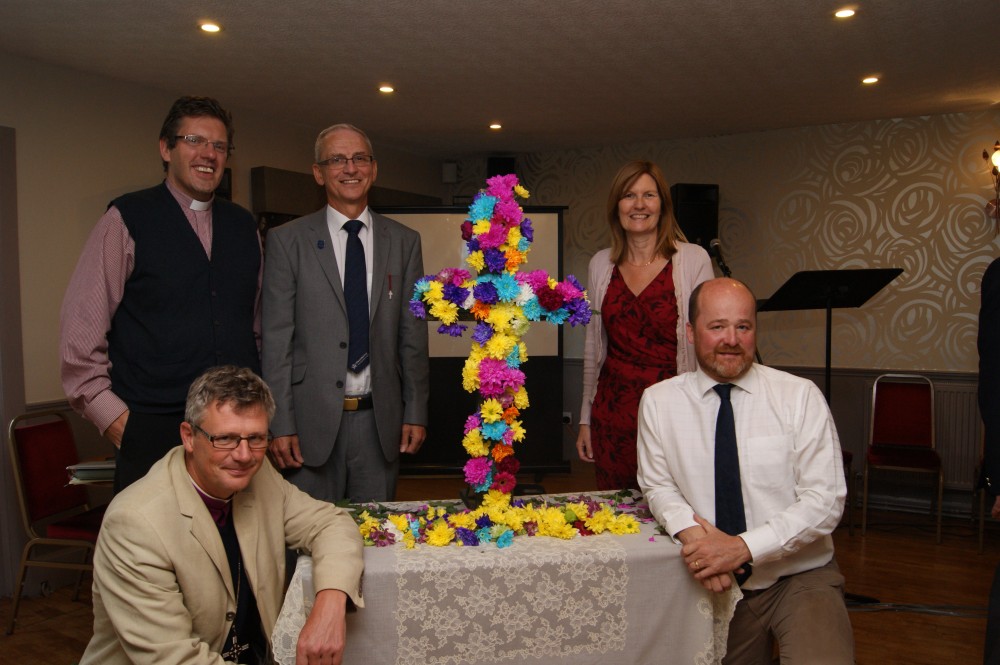 Over a hundred people packed in to a local pub on Sunday 8 September to welcome Gordon Lamb to the team at Trinity Churches.
The service to welcome Gordon Lamb to the parish was held in the Brooklands in Meole Brace in front of church members as well as family, friends and representatives of the local community.
Gordon, who has joined the church staff as a Community Pioneer Minister, was licensed by Mark Rylands, Bishop of Shrewsbury and Neville Willerton, from the Church Army, and welcomed to the parish by Phil Cansdale.
During the service, the congregation were invited to pray for Gordon and his work, using flowers to symbolise their prayers.
Gordon told us,
'I have been made to feel really welcome in Shrewsbury and am looking forward to getting to know many more people around the town. I hope to be spending a lot of time out and about in Shrewsbury and so, if you see me, do come and say hello.'
The post is a joint venture between Trinity Churches and the Church Army,
Recommended Posts
February 23, 2022
July 13, 2020
June 07, 2020